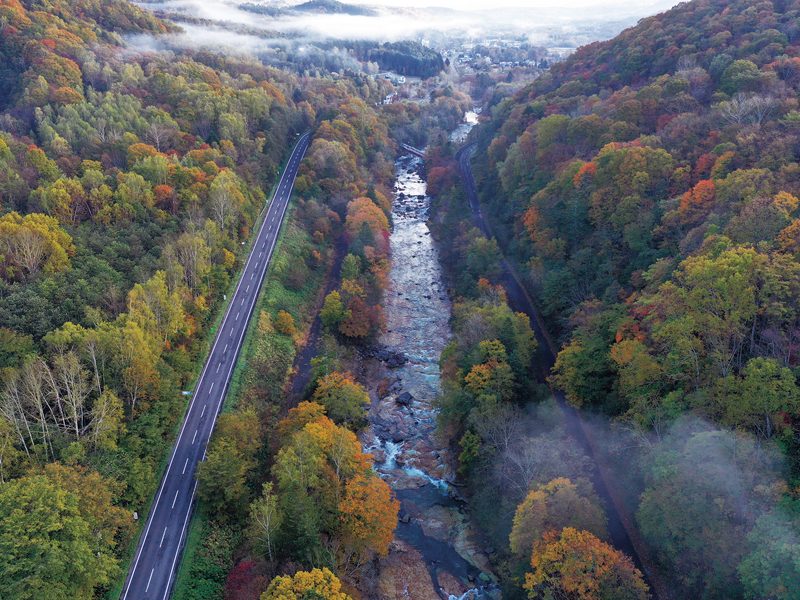 Command a dynamic view of the valley and lush green
Mountains and rivers surround the picturesque Kitayuzawa Hot Spring area. This route starts at the hot spring area and passes through the forests and the Osaru River. The trail follows an old railway line offering flat, easy-going walking, jogging and cycling opportunities. In the autumn, walking under colourful trees on both sides is a must leisure.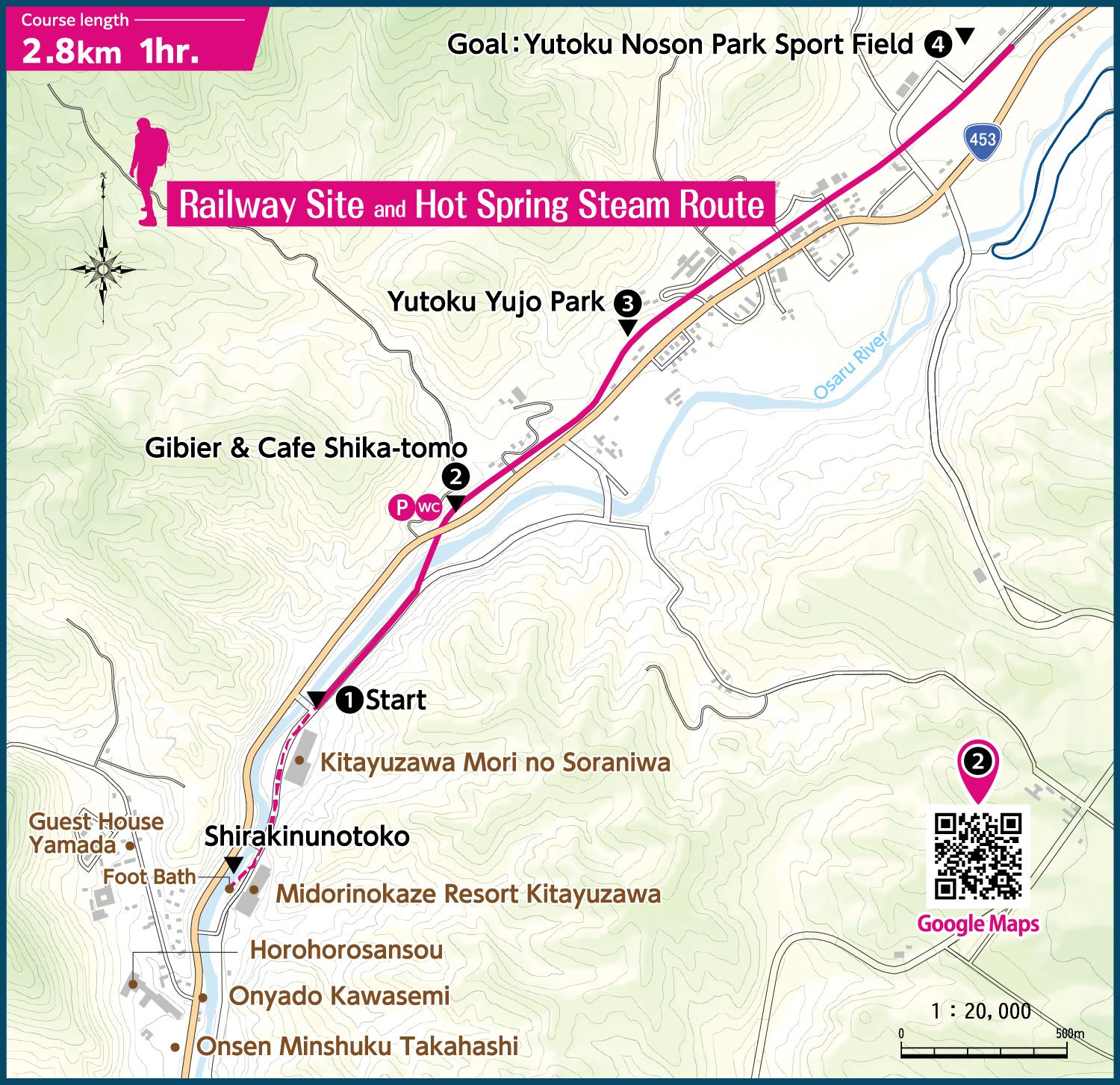 Date City has improved many walking trails, some of which are not shown on this map. To find additional routes, please go to the official Date Tourism Association website. Walking trails in the Geopark area will help you keep healthy, explore the local history, enjoy forest-bathing, and more.
Date Tourist Association (Written in Japanese)