Mountain Trails

❷ Mt. Monbetsudake Mountain Trail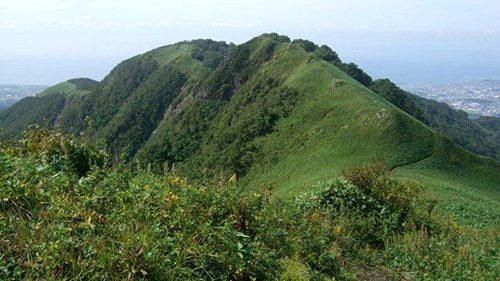 A mountain trail that is popular among the people in Date City. From the summit, Mareppudake can be seen over the mountain ridges. You can also see across from the Pacific Ocean to Mt. Usu, Lake Toya, and Mt. Yotei.
❸ Mt. Tokushunbetsu Mountain Trail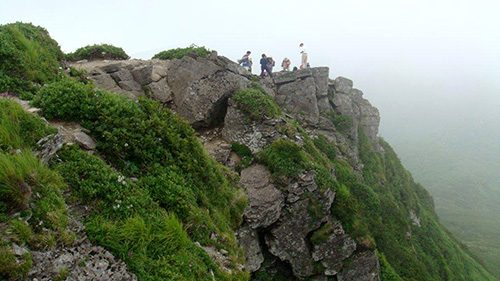 A favorite trail among hikers, with plenty of beautiful scenery across all seasons. Alpine plants bloom from the middle of July till the maple season, along the mountain trail that goes from the former Nittetsu Mining site. From the summit you may have a 360-degree view across to Lake Toya, Mt. Usu, the Niseko mountain range, Mt. Yotei, Mt. Eniwa, and Mt. Tarumae.
❹ Konbudake Mountain Trail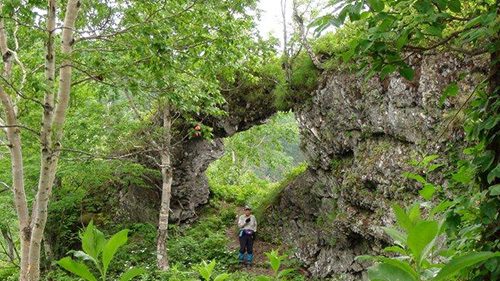 Konbudake rises 1,045m above sea level, on the boundary between Toyoura and Niseko Town. In the Ainu language, it is known as "tokonpo-nupuri" (little hump mountain). From the summit, you can see across to Mt. Usu, Lake Toya, and Mt. Yotei.
❺ Orofure Mountain Trail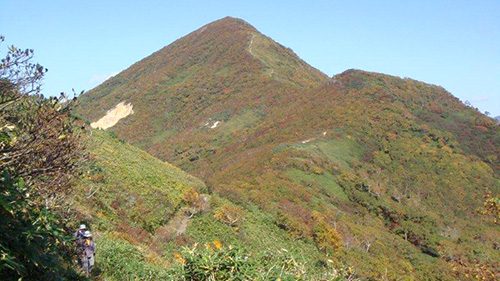 Orofure Mountain rises up 1,230m above sea level, on the boundary between Sobetsu Town and Noboribetsu City. From the summit you can enjoy scenery including Lake Toya, Mt. Yotei, Lake Kuttara, and the Pacific Ocean. In the coldest seasons you can see frost covered trees, and you can have fun snowshoeing or cross-country skiing.

Field Manners
When you are on the promenade routes or hiking trails
For sustaining invaluable geological features, natural beauty and local culture for future generations
Do not litter; take your trash home with you.

Do not stray from wooden walkways or paths.

Do not set up camps or start fires outside of the designated areas.

Do not surprise or give food to any wild animals you come across.

Do not collect any of the plants or animals. Do not take any minerals. (Some areas are protected by law.)
For ensuring a safe and comfortable stay
Prepare your own water and hats, and make sure you traverse the trails in suitable clothing.

Safety is your responsibility. Please make sure you take care to enjoy walking on the trail.

Only smoke in designated areas.

Some courses are closed during the winte

r.