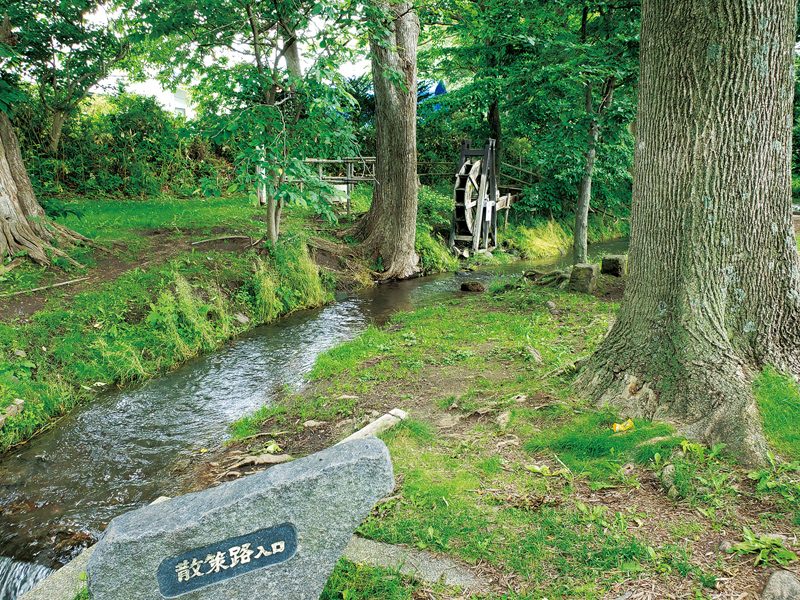 Enjoy a slow, leisurely walk alongside the river stream
The river name, Ayame, comes from the iris flower, which blooms from late May to early June. Nature-rich Ayame river and Date City Museum of History and Culture are a part of Date Rekishi-no-Mori Park. This route entertains walkers with a lot of viewing spots.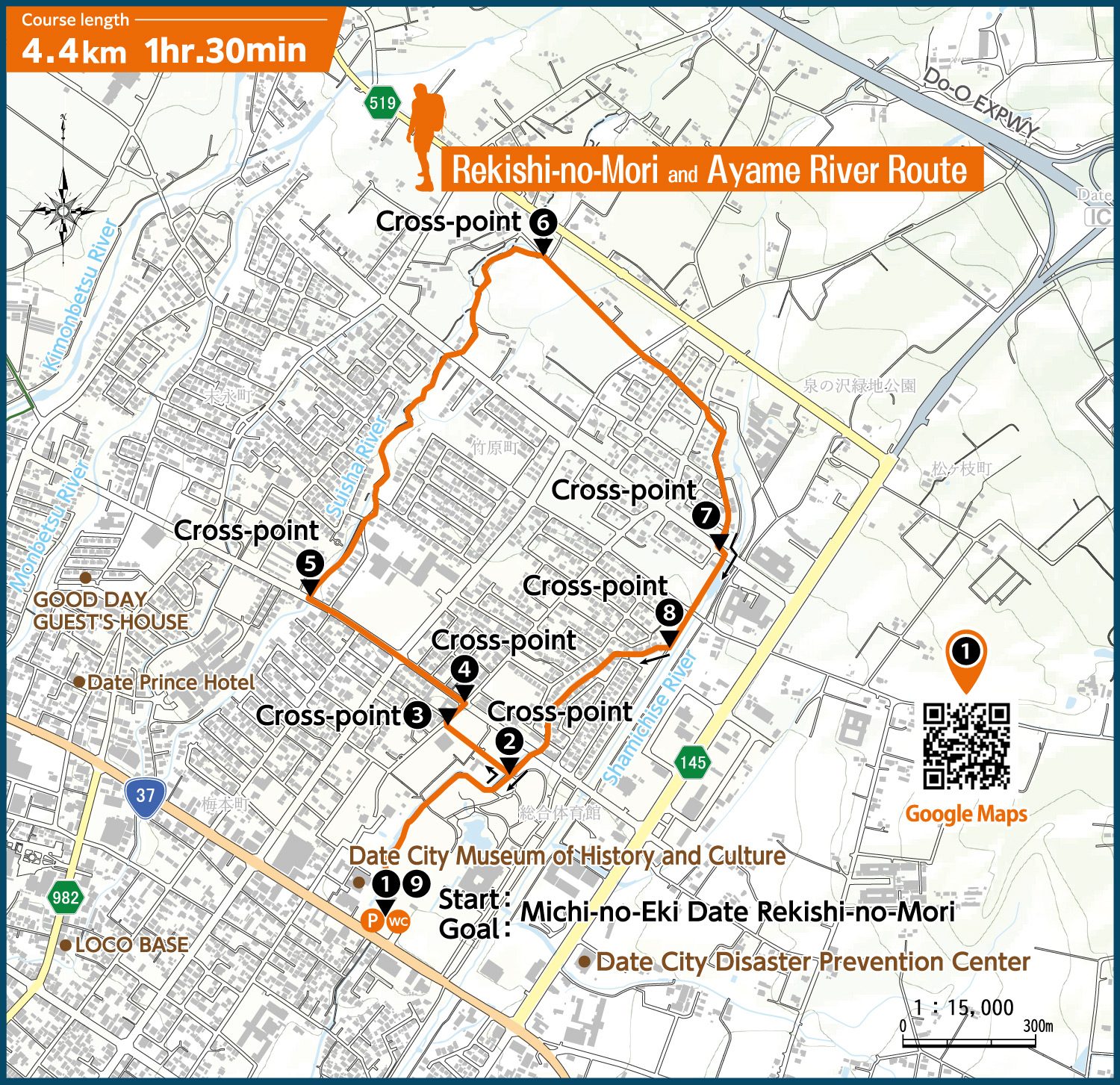 Date City has improved many walking trails, some of which are not shown on this map. To find additional routes, please go to the official Date Tourism Association website. Walking trails in the Geopark area will help you keep healthy, explore the local history, enjoy forest-bathing, and more.
Date Tourist Association (Written in Japanese)