Volcanic Hazard Information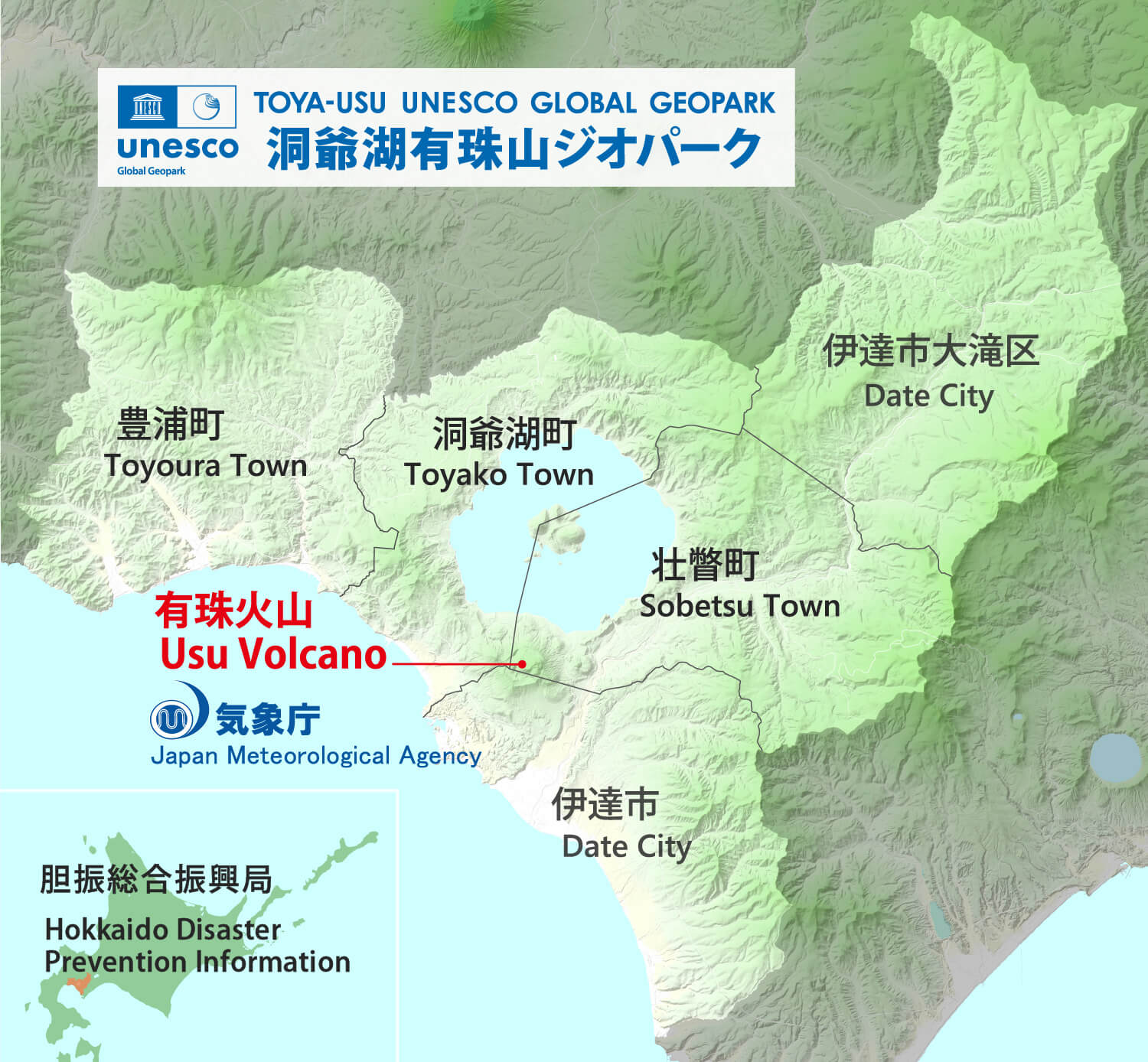 For Your Safety, obey following notice:
When evacuation is necessary to prevent volcanic disaster, there will be alarm by siren.
Do not be Panic. Please follow the instructions by hotel staffs.
In case of evacuation, please take care of your family or friends.
Follow the evacuation route shown on the map.
Mt. Usu Volcanic Hazard Map
This Mount Usu Volcanic Hazard Map includes scientific geological data about past eruptions as well as a predicted estimation of future eruptions based on past disaster records. It is is also distributed among regional citizens, lodging establishments etc. In the eruption of Mount Usu inthe year 2000, the use of the Hazard Map helped to evacuate inhabitants and tourists of the area quickly prevented any personal damage. Please click below to download.
Safety tips for travelers