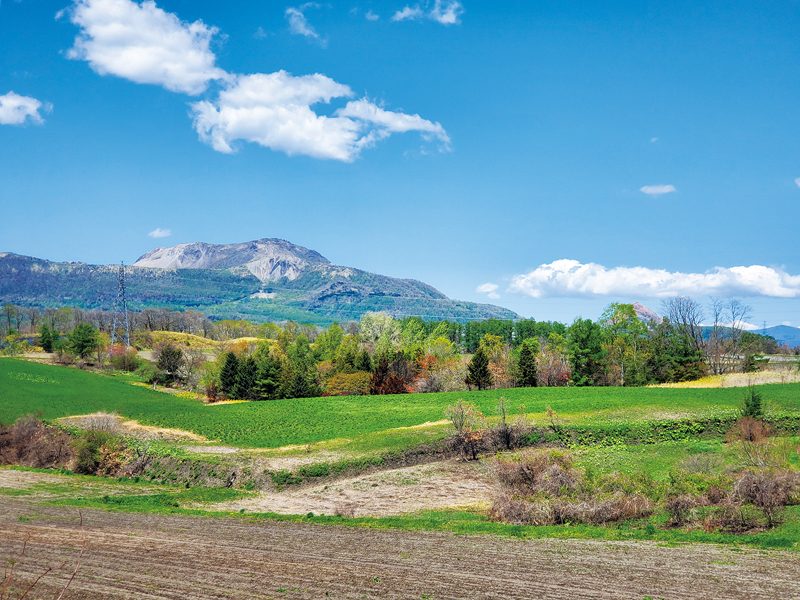 Walk on the hill commanding a panoramic Volcano Bay and Mt. Usu vista
Stairs and slopes take you up to flowery Tateyama Park with cherry, azalea, and wisteria. Enjoy the trail's moderate ups and downs through a crop field hill, viewing varying landscapes from the town centre, Volcano Bay and Mt. Usu to a small path beside a stream.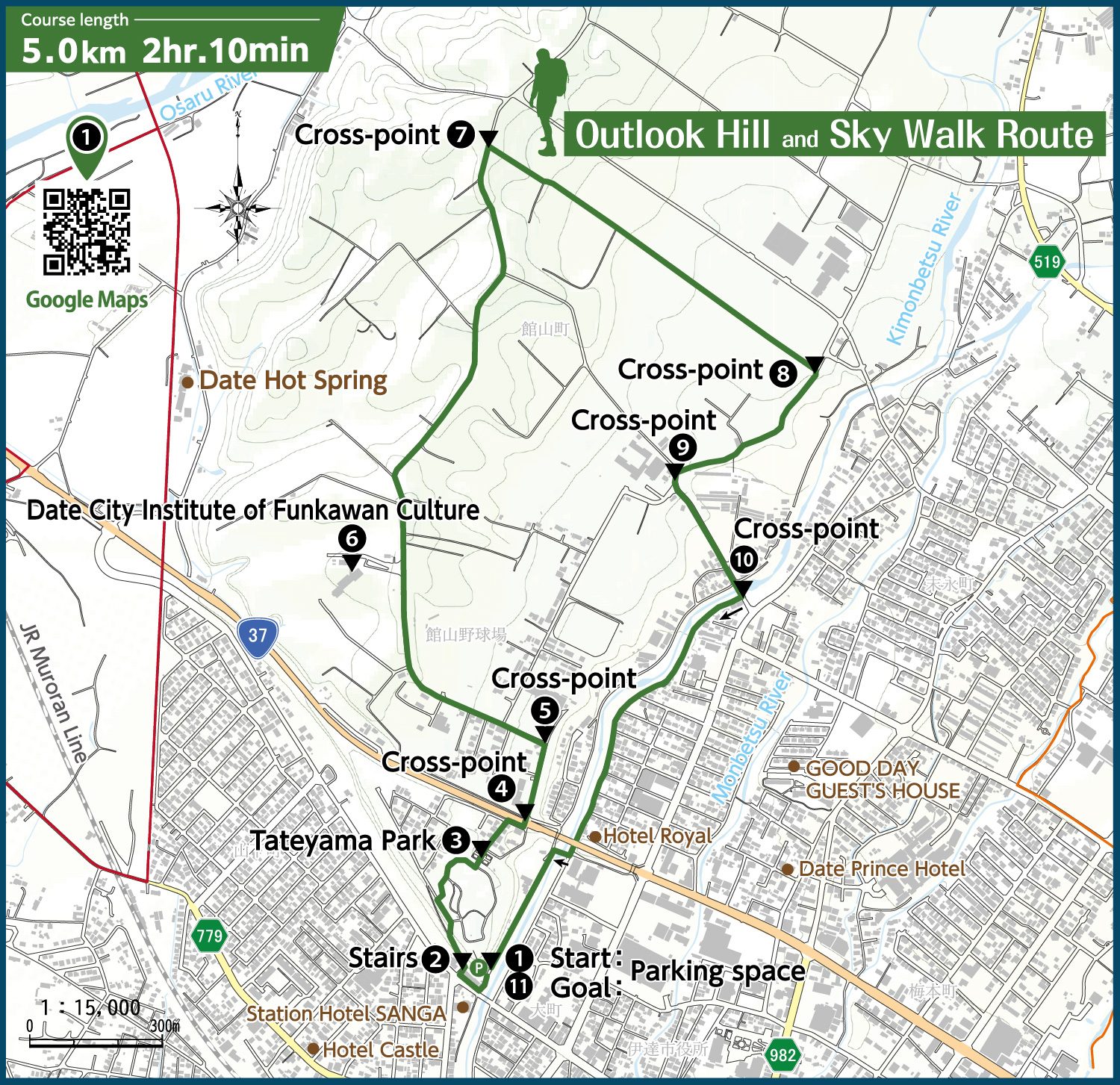 Date City has improved many walking trails, some of which are not shown on this map. To find additional routes, please go to the official Date Tourism Association website. Walking trails in the Geopark area will help you keep healthy, explore the local history, enjoy forest-bathing, and more.
Date Tourist Association (Written in Japanese)