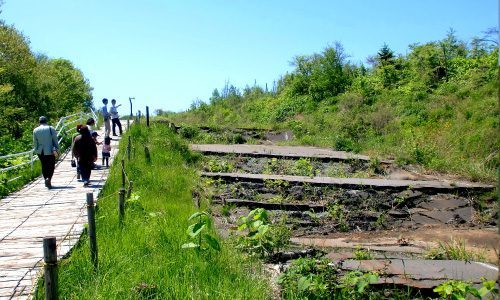 Going around the volcanic craters in human habitation and roadways.
Open: Late April through mid-November
The walking trail takes you to the sites damaged by the 2000 eruption. You can find the craters and active faults that appeared when the volcano erupted near the former National Highway 230. There are the craters in the middle of the road; a pond that used to be a part of a river, blocked with the uplifted ground; a step-shaped road surface due to fault displacements; and heavy equipment left behind during evacuation. Such remnants should inspire your appreciation of what a serious impact the eruption had on the community.