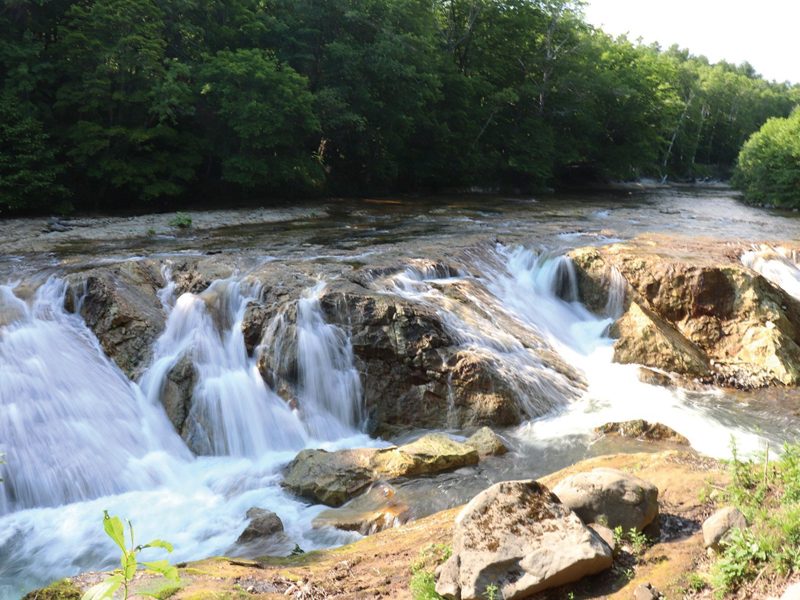 Walker-friendly, woodchip-paved trail takes you to spectacular waterfalls
The route serves as a fine cross-country skiing course in winter and a Nordic walking trail in summer. Heading to a Niagara Falls with a 30 m width and 3 m drop, you can walk in the forests while listening to the mountain stream's sound.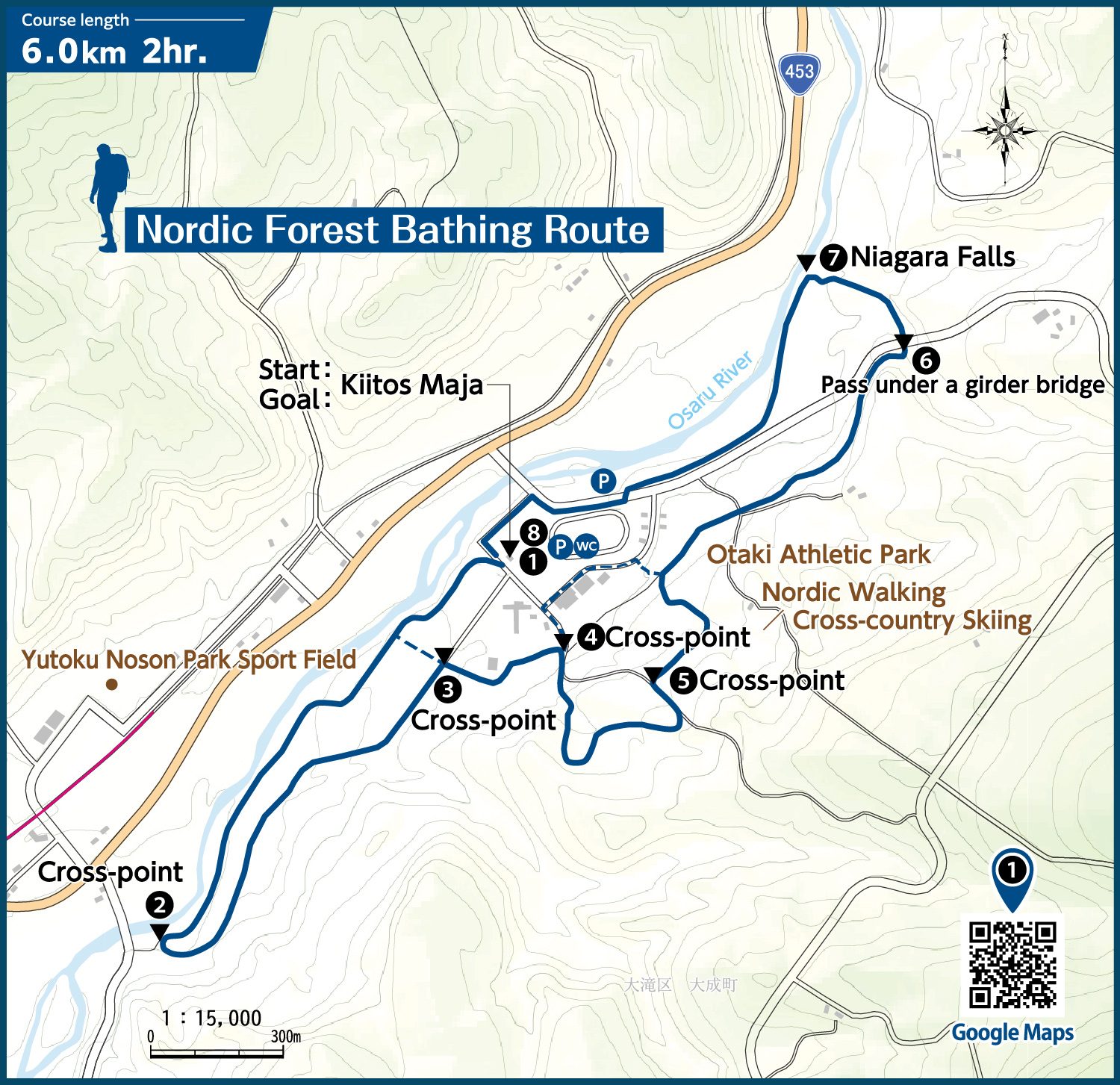 Date City has improved many walking trails, some of which are not shown on this map. To find additional routes, please go to the official Date Tourism Association website. Walking trails in the Geopark area will help you keep healthy, explore the local history, enjoy forest-bathing, and more.
Date Tourist Association (Written in Japanese)