An unexpected connection between volcano and pizza
Pizza at a popular restaurant in Toyoura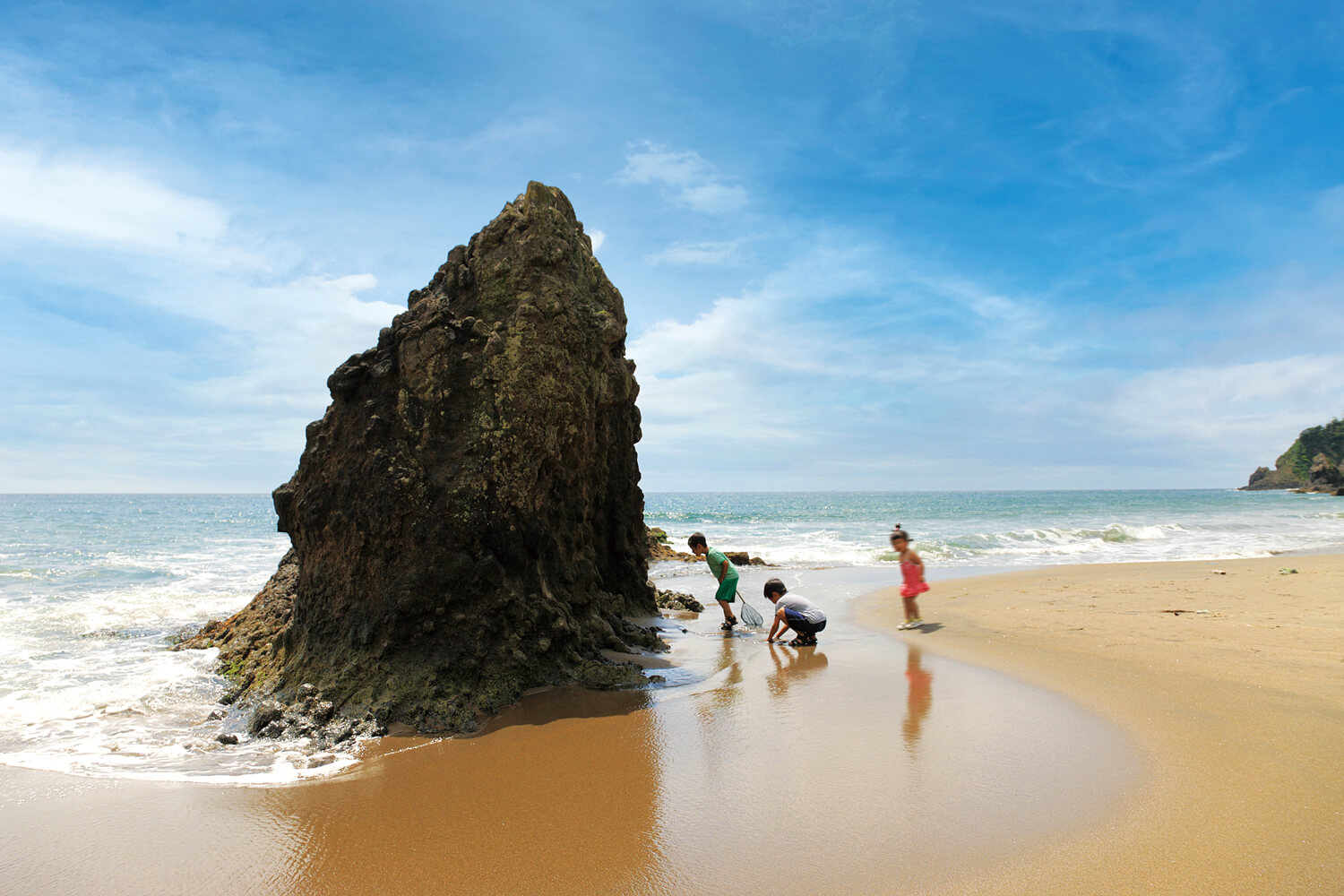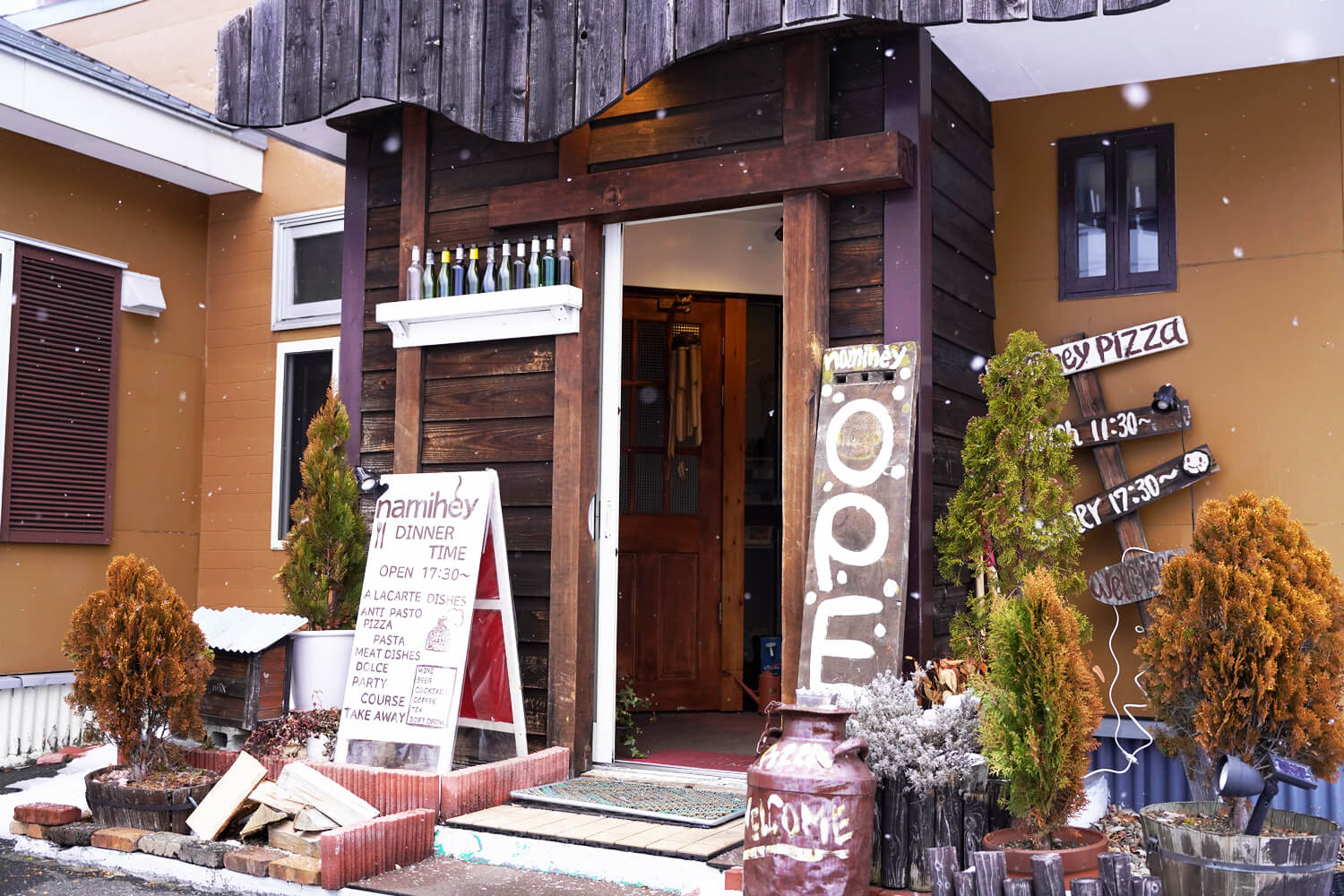 The secret of the great taste lies in the oven
Drive toward Hakodate from Toyako Town on National Route 37, and you will soon arrive in Toyoura, a seaside town with abundant greenery and sunlight. Namihey Pizza, which exudes an atmosphere of handcrafted pizzas with its "Pizza" sign, opened in 2013. Did you know there is an unexpected connection between the delicious pizzas served here and the volcano? Hint: the restaurant's pizza oven.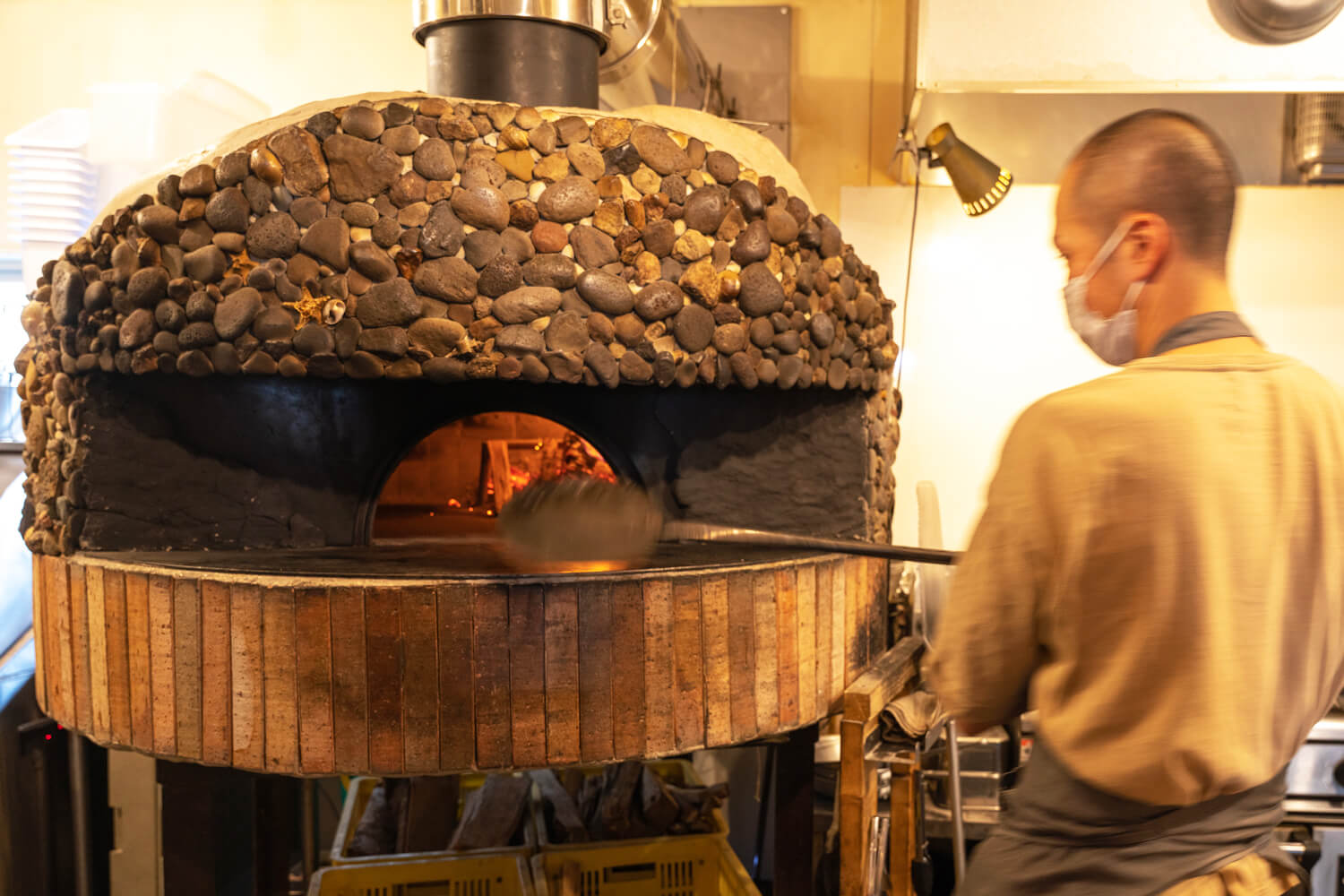 Lava plates help bake perfectly crisp and chewy crusts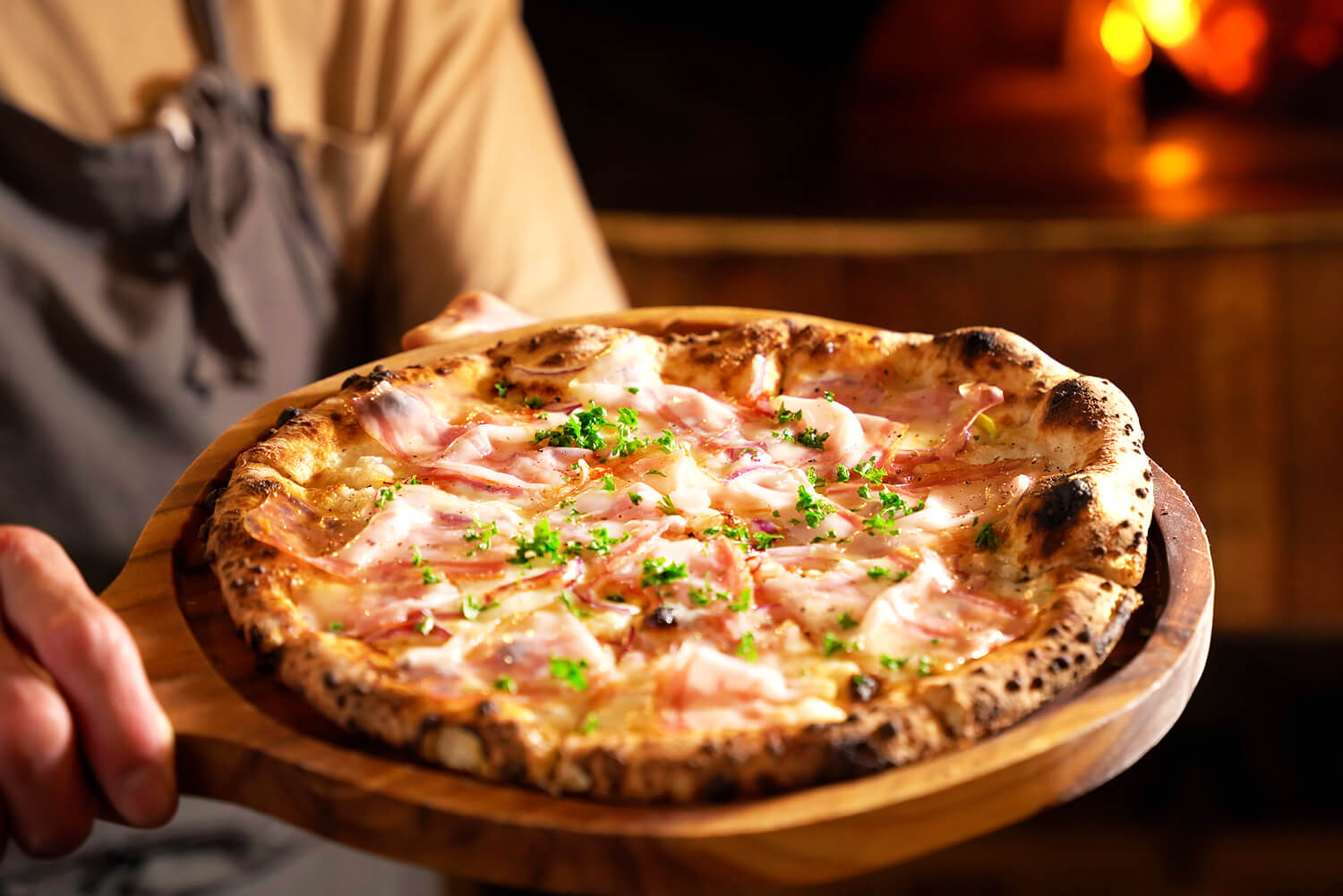 Namihey Pizza's kitchen has a large oven whose bottom is covered with five-centimeter-thick lava plates from Usu volcano. The restaurant owner comments, "Our pizzas are baked to perfection with the help of the heat emitted from the plates." His passion for making unparalleled pizzas led him to spend more than half a year building this oven himself. He expertly crafts pizzas with a perfect balance of crispiness and chewiness.
Popular "Today's Recommendation" with local ingredients
"Today's Recommendation" is topped with generous amounts of local seasonal ingredients, including specialties from the town such as Specific Pathogen Free (SPF) pork, baby scallops, victory onions, and Kita-akari potatoes. Dessert pizza toppings include strawberries and apples from nearby Sobetsu Town. "Today's Recommendation" is the best choice to enjoy the ultimate combination of the freshest and tastiest ingredients.