A sky terrace for relaxation and a new volcano experience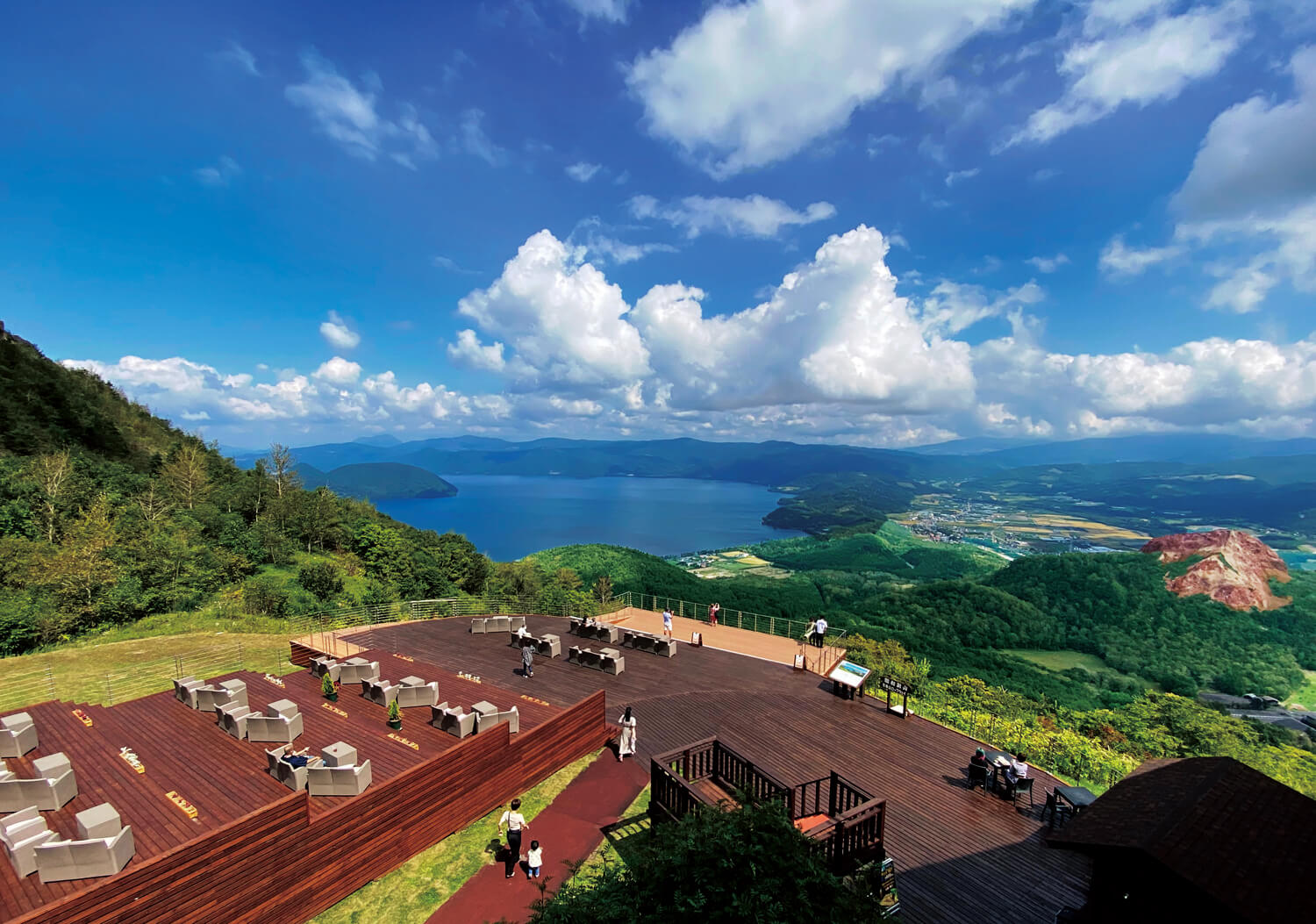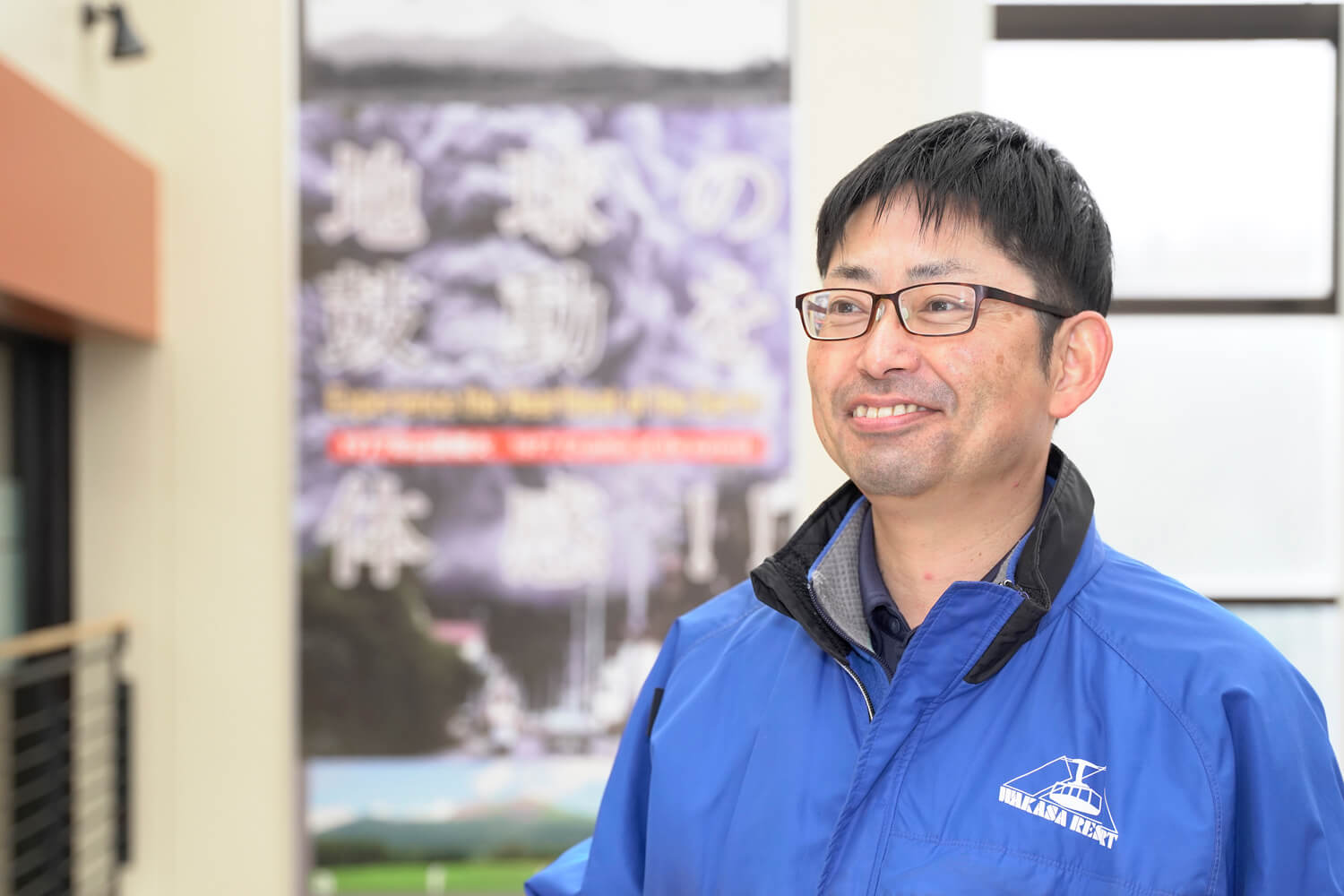 A six-minute ride to a spectacular panorama Topographic dynamism explained by a tour guide
Did you know that a special sky terrace with seats and a café awaits you next to Summit Station just a six-minute ride from the gondola station at the foot of the mountain? The terrace provides a new sensory experience of relaxing while taking in the panoramic views of Mt. Usu and Lake Toya. Stationmaster Osamu Iida passionately conveys his desire to leverage his experience to increase the number of geopark guides.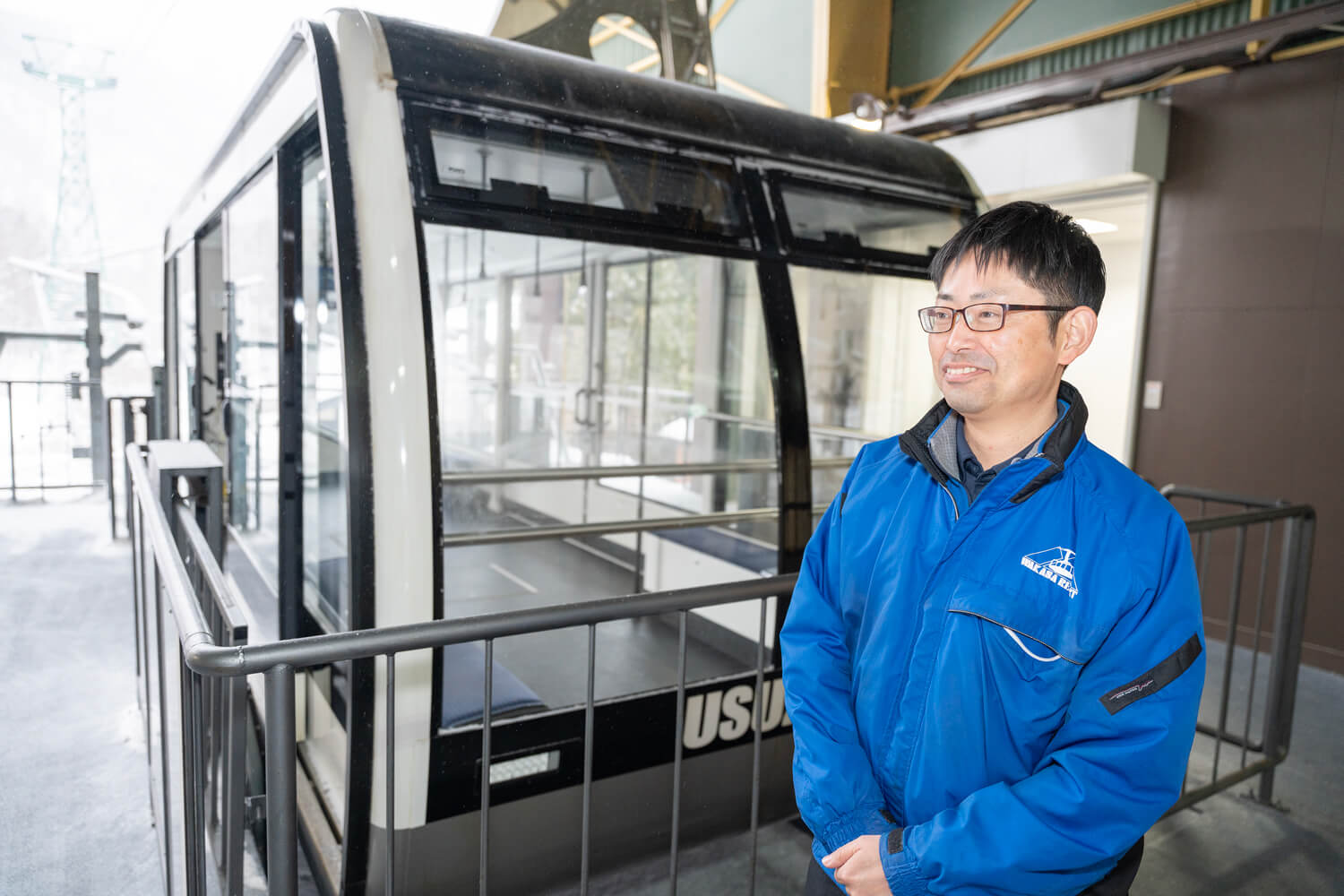 Love for nature drove him to become a tour guide Now he is also a producer of tour programs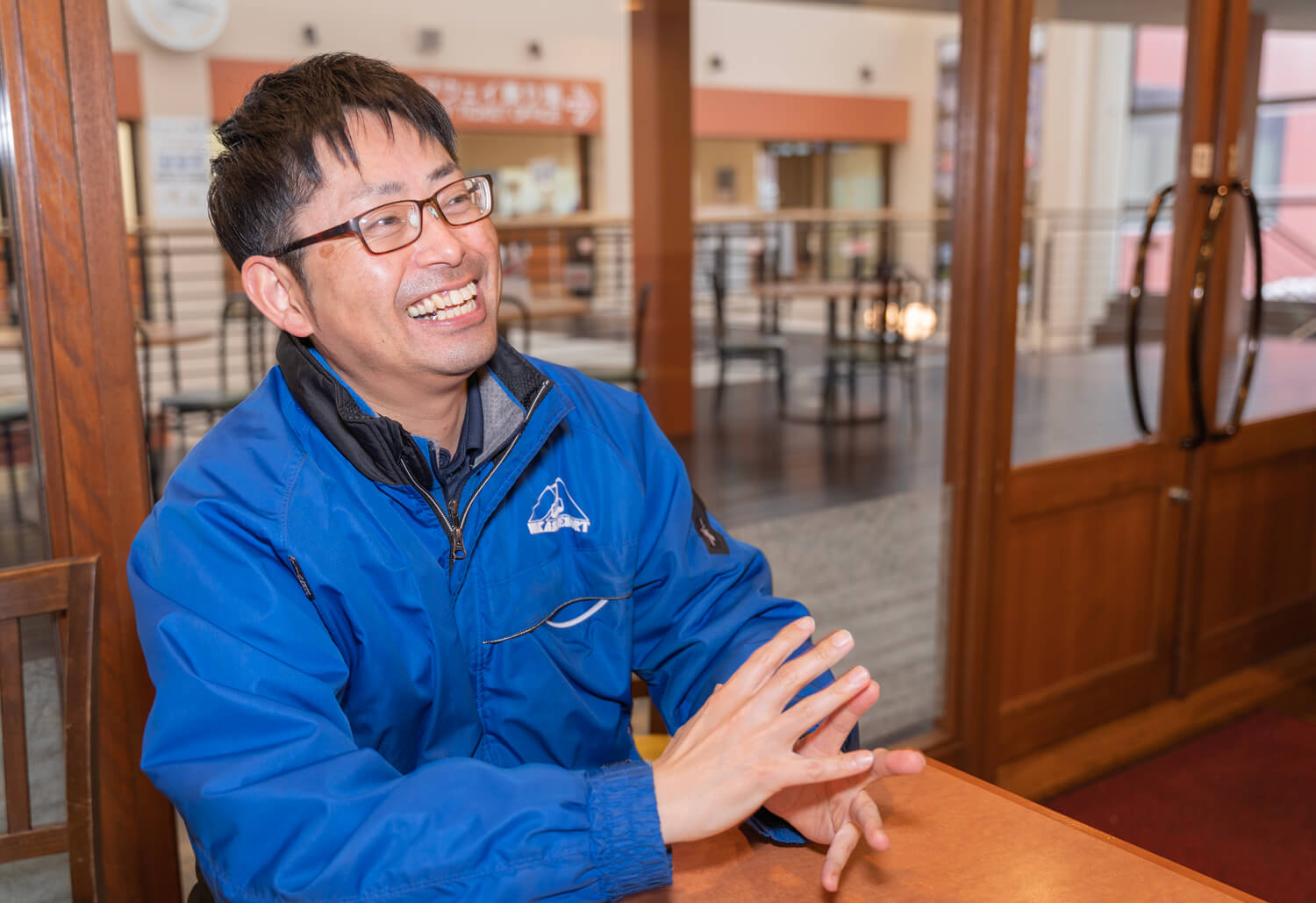 Born in Shizuoka Prefecture, Iida's desire to work with nature led him to a career as a tour guide in Hokkaido. He gained experience in the Lake Toya area and was also certified as a Volcano Meister. In addition to his work as a stationmaster, he uses his professional experience to connect the geopark with tour guides as a producer of new guided tours.
Delectable café offerings and a disaster risk reduction program also available
Mt. Usu Terrace seats 90 people, and the café there serves the popular Geopark's Blessing Smoothie made with locally sourced ingredients. For visitors wanting to gain deep insight into the changing terrain, a visit to the Crater Basin Observation Deck is highly recommended. For group tourists, a disaster risk reduction education program led by a volcano meister is also available.